Last week, York County's Journal Tribune published a really nice article written by Robyn Burnham. Photo by Jeff Lagasse. Also watch for this weeks York County Coast Star and a featured article by Shelley Wigglesworth.
CLICK ON PICTURE BELOW TO ENLARGE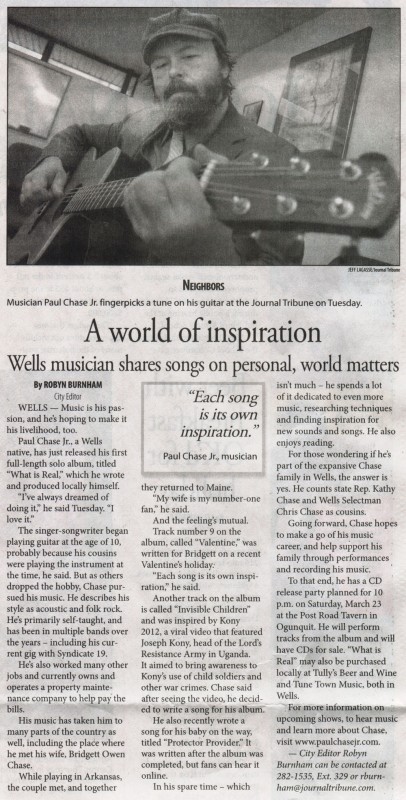 Don't forget, the CD Release Show is this Saturday at Post Road Tavern!
Buy tickets online or at Post Road Tavern now for $5 or $8 at the door the day of.