Thank you for stopping by to see what all the hubbub is! The new live album is available in digital format only. Tt is available exclusively on my website for $1 or whatever you want to pay and it will remain at that price indefinitely if you buy directly from me. I use PayPal, a trusted and secure service for all transactions. It also now available on Itunes!!! By the beginning of next week it will be available on Spotify, Google, Amazon, etc… and the purchase price will be $10 of course unless you use a streaming service.
Here it is: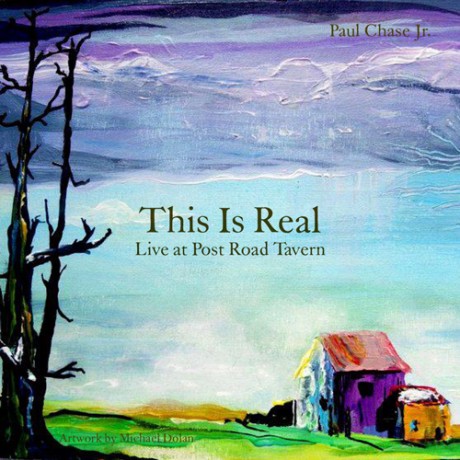 A while back I had a contest to submit artwork for the cover to this album. This was submitted by Michael Dolan a long time Syndicate19 and Paul Chase Jr fan. A humongous oversized thank you to Mike for letting me use this image. I just love how it makes me feel. I tried to reach Mike but he's unavailable for comment. Thank you to everyone else who submitted images as well. It's so much fun using social media in this positive way.
I would also like to thank my cousin Casey Chick for coming up with the title "This Is Real." It is the perfect compliment to my previous studio album "What Is Real." It answers the question. Love you man.
So what's on the album you ask? Tons of live songs recorded at our local brewery and restaurant Post Road Tavern on Route 1 in Ogunquit, ME.  Big thanks to Jim Orser for Supporting local music!! Be sure to check them out if your in the area. A majority of the songs were recorded at my CD release show for "What Is Real." The Last 3 songs on the album were recorded later at a show I did at Post Road with my friend Dan Blakeslee!! (don't forget to check him out too.) There is also a surprise somewhere in there. Sorry can't spill the beans,milk, or fried potatoes. If you were at the shows, you are probably on the recording. Let me know if I need to sign a release form! lol.
Here is a youtube exclusive video of me covering "Goodbye Blue Sky" by Pink Floyd. I performed this live at the CD Release show for "What Is Real" You won't find this on the album for obvious reasons. Thanks to my friend Gary Lowell of Chasing The Sun Creative Media for recording my show. I will probably drop videos here and there over the coming months on youtube.
This Saturday July 27th I will be at Fury's Publick House with my band Syndicate19. Special guests Mavara and Honky Gabacho. Show starts at 10pm
This Coming Tuesday July 30th I am opening up for Jumanji the movie at Lafayette Park in Kennebunk, ME. Show starts at 7:30pm        It's a Family Affair!!
A huge thank you to all of you who came out to these shows and helped fuel these great recordings!! Much Love.
I hope you enjoy this raw unedited album! You might just find yourself amongst the music.
Humbly Thankful,
Love,
Paul